Whenever you are enjoying your fresh morning cup of coffee, tea, or other warm breakfast beverage, you would want it to stay hot and tasty for quite a while. Nothing beats sipping your early morning drink slowly, as you start the morning and get ready for the day ahead. A good cup will enable this, keeping your drink warm for longer. Forget about those budget cups that seem to dissipate heat quickly, as those kinds barely last you an hour before your drink turns to room temperature.
There are many factors in what makes a cup more heat retaining than others. Material, size, design, and other aspects of a cup all contribute to this. If you are looking for a decent coffee cup that keeps your drink warm for a long time, read on to learn more about what kinds of cups keeps your brew fresh.
Which Cup Material Retains Heat the Best?
The material of your coffee cup plays a big factor in keeping your drink warm. Ceramic is a popular material used, due to its high heat retention. You will find many ceramic cups to be thicker, and thus slightly heavier, as thick-walled ceramic have been found to keep heat inside, rather than absorbing it and dissipating outwards. Furthermore, ceramic coffee cups feel nice to hold. Since the heat stays inside the drink, your hands wont burn from holding them too long, unlike those thin metal cups. Ceramic is also very smooth, and comfortable to hold for a long time.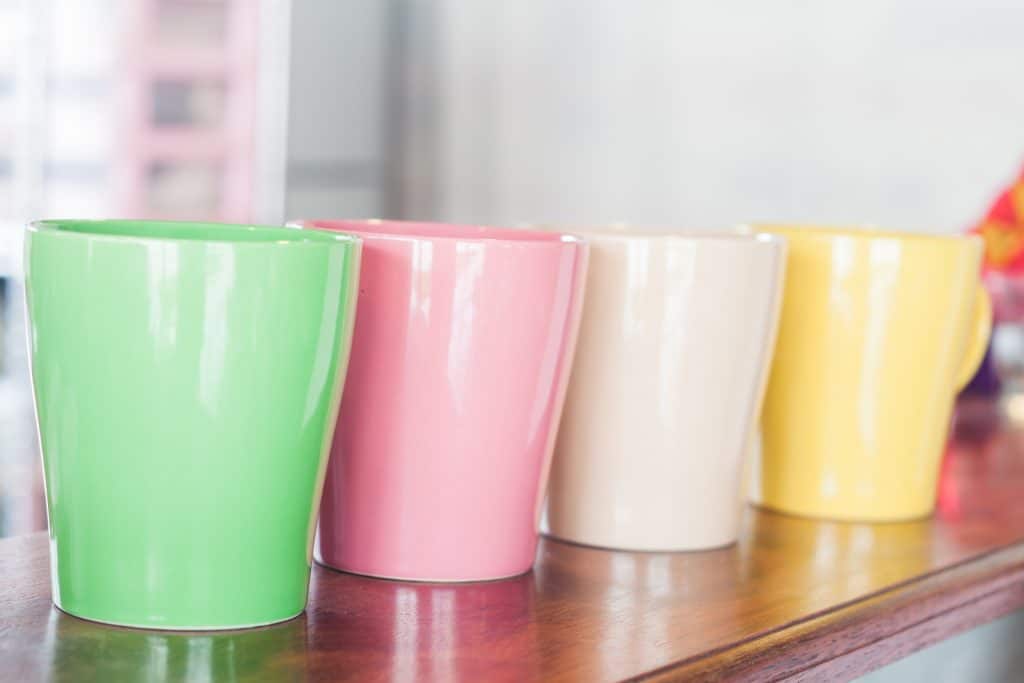 Glass is also another popular material, again because of its ability to hold heat. It is also very aesthetically pleasing, and a must have when displaying it and serving guests. However, you should be careful when purchasing glass coffee cups, as not all are made equally. Budget ones tend to be thinner, and are more likely to break or chip when knocked against. You should look for a thick-walled one, which is more resistant to cracks, while being better in holding heat. Either way, its never a good idea to drop them!
Does The Shape of a Coffee Cup Matter?
While many cafes tend to use cups that have a big opening, as you would see in those that serve fancy looking latte art, those cups actually perform worse in holding in the heat of the brew. A bigger surface area of the cup means more evaporative cooling occurs, which results in faster cooling of your coffee. Those cafes may benefit in making beautiful looking coffee art, but don't expect your drink to stay warm for more than half an hour.
A well-designed coffee cup will have a narrower opening, to reduce evaporative cooling. Tall, thin shaped coffee cups last longer in terms of temperature, and you can slowly sip away at it for a longer time. Even better if it comes with a tight lid to seal the drink! However, you will probably not find many cups with that feature, and instead more in the line of flasks. Nonetheless, when deciding on a coffee cup, experts suggest a narrower design for a longer-lasting experience.
What Cup Design Is the Best for Retaining Heat?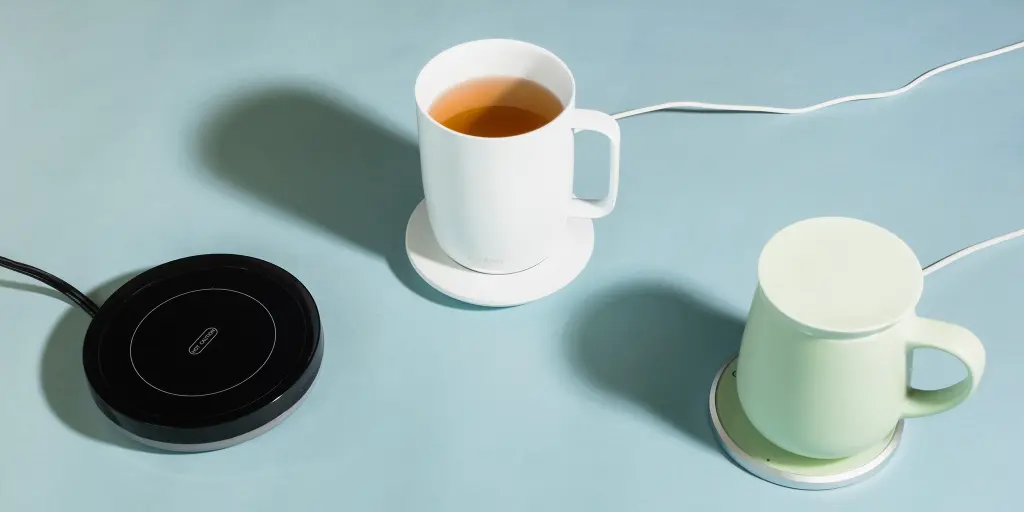 Many coffee cups out there in the market use a myriad of ways to improve their cup design, in order to keep its drinks hot for longer. A popular way is to have a mix of materials used, to add to its insulation. For example, a metal-based cup might not have the best heat retention, but when coupled with a rubber coating and lining, it improves its heat retaining capabilities by a ton. Metal coffee cups are popular due to it being lighter than ceramic, but it needs to be coupled with a better insulating material in order to actually keep your drink hot. Therefore, you will see many metal flasks and tumblers accompanied with other heat insulating materials, transforming it into a reliable travel flask that is easy to carry around.
On the more expensive side, there are some coffee cups that even have a special phase change material (PCM) design, that keeps your drink piping hot very hours. How this works is by having a wall of vacuum inside the walls of the cups, alongside the cup already being made of heat resistant materials like ceramic. This may seem quite over the top, and its price definitely is, as it is one of the most expensive types of coffee cup designs out there on the market.
Personally, a double layered coffee cup does a similar trick, while not blowing a hole in your wallet. Although double walls have air in them, instead of vacuum, it is still very reliable in retaining heat within the cup, as air is a poor conductor of heat. You will not go wrong with double layered coffee cups, and you can find many of them made of glass, which is also a great material for heat retention.
Our Choice for A Reliable Coffee Cup – Kruve Imagine Glass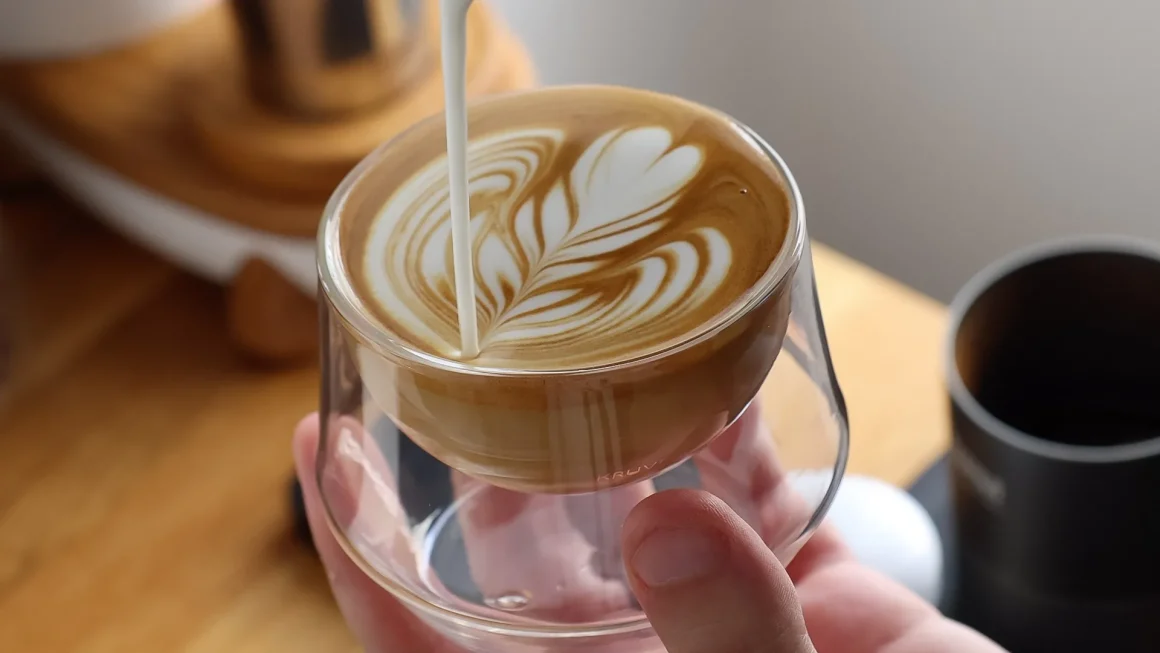 When choosing our best choice for a coffee cup, we checked through our list to see if it met all our conditions. In the end, we settled for the Kruve Imagine Glasses series. It is made out of hand-blown borosilicate glass, a high-grade material that keeps your coffee warm for a long time. These Kruve glasses also acts perfectly as an insulated cupping bowl, allowing you to store hot liquids, while still being cool and comfortable to carry. The Kruve Imagine Glasses has a sleek and beautiful minimalist design, holding your drink in a spherical feature, while also having double layered glass for even better insulation. You can even draw latte art on it, and wow your guests when serving them! It comes in 3 sizes: 150ml/5oz cortado, 200ml/6.5oz cappuccino, and 250ml/8.5oz latte, which is perfect for any occasion. To top it all off, it is even dishwasher safe, making it very easy to maintain and keep clean. Kruve Imagine Glasses is therefore our best pick for a coffee cup that is affordable, looks fantastic, and most importantly keeps your brew warm.