When shopping for the perfect moissanite stone, it can be difficult to know which cut is best. Its important to understand how each cut affects the sparkle of your gemstone and how it will look in a piece of jewelry. With this guide, youll learn all about the various cuts available and find out how to choose the right one for your individual needs and style.
1. Understand the Different Moissanite Cuts
When it comes to purchasing a moissanite stone, selecting the right cut is essential. Finding the perfect fit can be daunting with so many cuts available. Understanding the different moissanite cuts will help you make an informed decision and find the best option for your needs.
Moissanites come in various shapes like round, cushion, princess, pear, marquise, radiant and emerald-cut. Each style has its own unique look that can add a special charm to any piece of jewelry. Additionally, each shape has its own set of benefits and drawbacks to consider when making your selection.
Cutting styles such as cushion or princess accentuate colorless stones while round cuts tend to bring out more brilliance than other shapes do. Furthermore, certain cutting styles are better suited for specific engagement rings depending on their design elements so it's important to take these into consideration when choosing your cut type as well.
Ultimately by understanding the different moissanite cuts available you should be able to find one that meets both your aesthetic preferences and practical needs perfectly!
2. Moissanite vs Diamond
Moissanite and diamond both have their own unique beauty that make them desirable choices of gemstones for jewelry. Although they may look similar, the differences between these two stones are quite vast. Moissanite is a lab-created stone made from silicon carbide and is much less expensive than diamonds which are formed naturally in the earth's crust.
Diamonds also have greater clarity ratings as well as higher refractive indexes which gives them more sparkle and brilliance when compared to moissanites.
However, moissanites offer excellent value for money with their near colorless appearance and ability to hold up against wear and tear making them an ideal choice for those on a budget looking for a beautiful piece of jewelry that won't break the bank! Moissanite vs Diamond: which is your favourite?
3. Identify Your Personal Style
When it comes to finding the perfect fit for your moissanite stone, identifying your personal style is a great place to start. Whether you prefer classic and traditional cuts or something more modern and unique, there are plenty of options available for you.
Consider what kind of look best suits your personality, lifestyle, and overall aesthetic when shopping for a moissanite cut. Do you love bold shapes? Perhaps an emerald or cushion cut would be ideal. Are delicate designs more your speed? A princess or oval cut might be just the thing!
Keep in mind that different cuts can also have different effects on light reflection depending on their shape – so don't forget about this factor as well when making your selection. With all these factors taken into account, you will soon have found the perfect fit for your new moissanite stone!
4. Consider Shape and Carat Size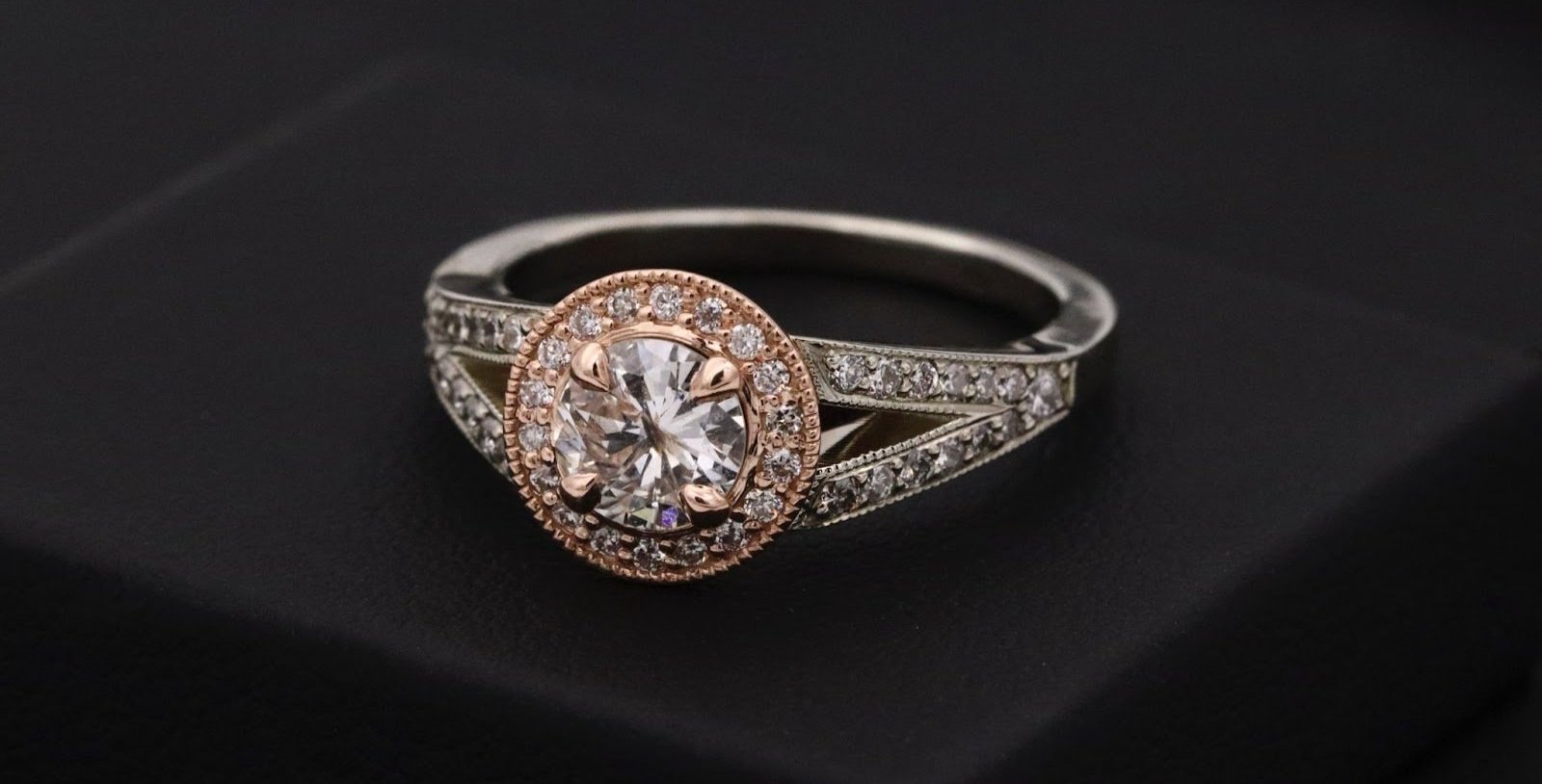 When it comes to choosing a moissanite stone, two important characteristics are shape and carat size. The most popular shapes for moissanite include round, princess, cushion, emerald and oval cuts. Each of these shapes has its own unique look that can add to the overall beauty of the stone.
When selecting a carat size for your moissanite stone, you should consider both your budget and personal preference. Generally speaking, larger stones will cost more than smaller ones because they require more material to cut them into shape. However, there is no right or wrong answer when it comes to choosing a carat size—it's all about what looks best on you!
5. Research the Quality of the Stone
Researching the quality of a Moissanite stone is important when considering purchasing one. An important factor to consider is what type of cut will best suit your desired design and shape. Different cuts can affect the brilliance, sparkle and durability of the stone.
Checking for quality certificates or grading reports from a reputable laboratory such as GIA can help ensure that you are buying a high-quality Moissanite stone. The cut should be symmetrical with smooth edges, no chips or scratches, and free from any visible inclusions or blemishes to ensure maximum shine and clarity.
You should also check if it has been laser inscribed with an identification number on its girdle which indicates authenticity and helps protect against counterfeits. Ensuring that you have researched all aspects of the quality before making your purchase decision will help guarantee satisfaction with your chosen Moissanite gemstone.
6. Select a Setting That Enhances The Cut
Choosing the right cut for your moissanite stone is an important factor in how it will look and feel. Selecting the right setting can help to enhance this effect, making sure that your stone looks its best. The setting should be chosen carefully, taking into consideration both the shape of the diamond as well as any other elements that you want to incorporate such as color or metal type.
For example, a round-cut moissanite may look best with a classic four-pronged white gold or platinum setting while an emerald-cut moissanite might pair nicely with a three-stone band featuring rose gold accents. Every detail matters when selecting a setting for your gemstone so make sure to consider each element carefully before making your final decision!
Conclusion
The Conclusion of this article provides readers with a few key takeaways to keep in mind when choosing the perfect cut for their Moissanite stone. It is important to consider size, shape and sparkle as well as personal preference when selecting the right cut.
Additionally, it is recommended that buyers research different cuts before making their decision and look into the carat weight of each option, as this will help determine which one fits best within budget constraints. Ultimately, by considering all facets involved in finding the perfect fit, buyers can ensure they are investing in a beautiful piece of jewelry they will cherish for years to come.