Western boots are a traditional style of footwear that has been around for centuries. They offer an authentic look and feel, as well as superior quality and craftsmanship compared to other types of footwear.
Caring for your western boots is essential if you want them to last for many years. With proper cleaning, conditioning, polishing, and waterproofing you can ensure your boots remain in top condition while retaining their classic aesthetic appeal.
Additionally, storing them properly away from direct sunlight or extreme temperatures will also help extend the life expectancy of your beloved western boots!
Cleaning and Conditioning Your Western Boots
Cleaning and Conditioning Your Western Boots Your western boots are a reflection of your personality, so it's important to keep them in top condition. Proper cleaning and conditioning can help keep your boots looking new for years to come.
Here are some tips on how you can take care of your fine Western footwear: • Regularly clean the leather with a damp cloth by wiping off any dirt or debris that has accumulated over time. For tougher stains, use a brush dipped in warm water and mild soap to gently scrub away any stubborn spots.
• After cleaning, apply leather conditioner using a soft cloth and circular motions until the entire boot is covered evenly. This will prevent cracking from occurring due to dryness and weather changes while helping retain its natural oils for long-lasting protection against moisture damage.
• If you're riding horses or doing other outdoor activities where your feet may become wet, make sure to waterproof the leather using an appropriate product such as wax or silicone spray before wearing them again. This will ensure they stay protected from rain or snow while helping preserve their coloration too! • Finally, store your boots away from direct sunlight when not being used since this can cause fading or discoloration over time if left unprotected for long periods.
Following these steps should help keep your cowboy/cowgirl spirit alive by having well-maintained western boots!
Protecting the Leather of Your Western Boots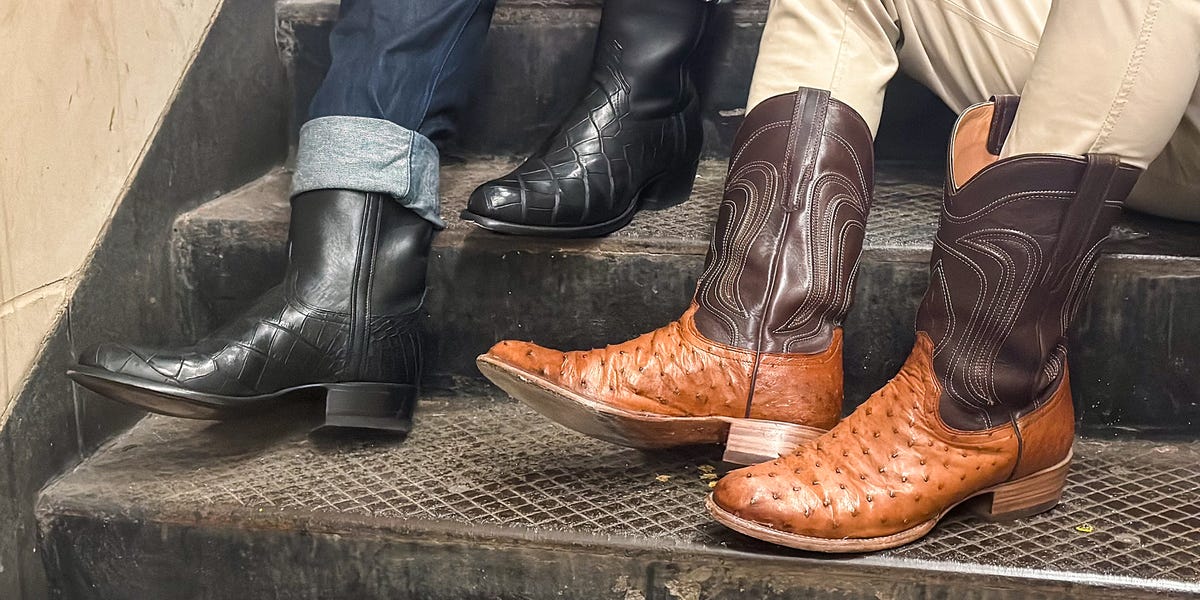 When it comes to protecting the leather of your Western boots, there are a few simple steps you can take to keep them looking their best. First and foremost, always remember to remove dirt and debris from the leather after every use.
This will not only help protect the material but also extend its life significantly. Additionally, make sure that after each wear you apply quality shoe conditioner or boot oil to provide extra protection against rain, snow, and other elements that may damage the surface of your boots over time. Furthermore, try storing your boots in a cool dry place away from direct sunlight when not being worn as this will also help preserve them for years to come.
Finally, be mindful of how much water gets onto the leather; too much exposure can weaken it and cause cracking or peeling down the line so be sure to wipe off any excess moisture as soon as possible with a soft cloth. Taking these measures will ensure that your Western boots continue to look great throughout all your adventures!
Storing Your Western Boots Properly
Storing your western boots properly is an important step to ensure they last for years. The best place to store them is in a cool, dry area that is away from direct sunlight and other sources of heat or moisture.
This will help preserve the leather, stitching, and soles while also preventing any discoloration due to exposure to UV rays or extreme temperatures. If you plan on storing your boots for long periods, be sure to stuff them with acid-free paper before putting them in their designated spot; this will help maintain the shape and integrity of the boot over time.
Additionally, avoid placing objects directly onto the surface of your western boots as this can cause damage if left unattended for too long! With proper storage protocol, your Western Boots are sure to stay looking great throughout all seasons!
Conclusion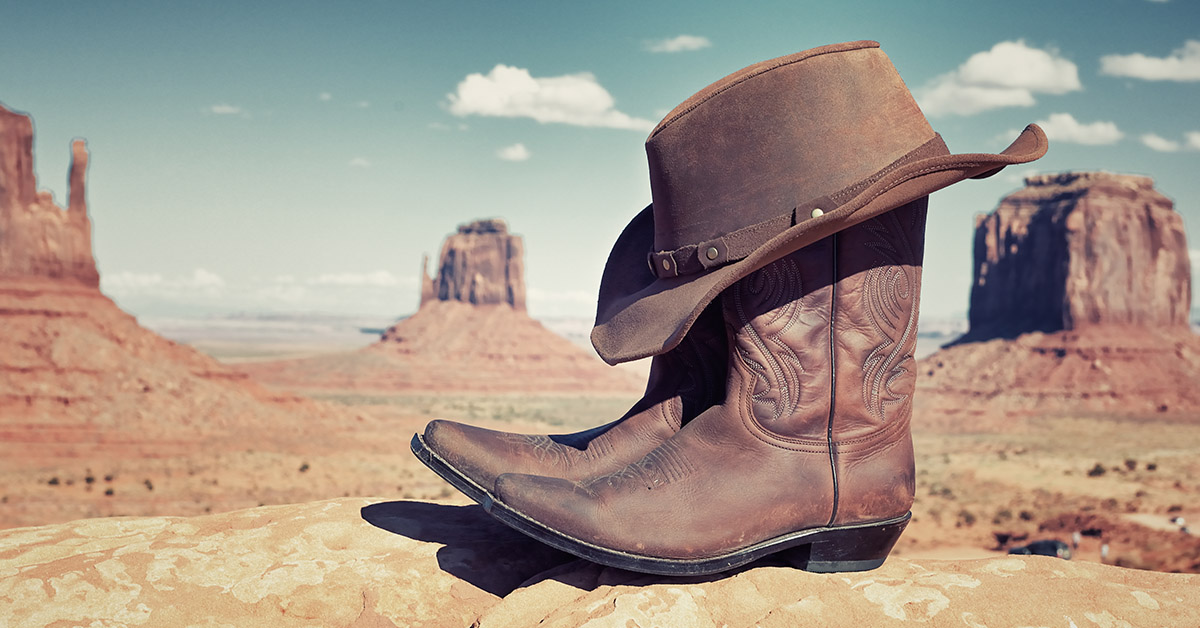 Western boots are a classic style that will never go out of fashion. They bring an air of timelessness and quality craftsmanship wherever they are seen, making them the perfect choice for any cowboy or cowgirl who wants to embrace their spirit in style.
Caring for your western boots is essential if you want to keep them looking great and lasting for years to come. Regular cleaning, conditioning, polishing, and waterproofing should all be part of your boot care routine.
Saphir Online offers a range of products designed specifically for this purpose so you can get the best results from your Western boot care regime – ensuring you look as good as possible while wearing them!